Pregnancy is a disease and hopefully can one day be cured.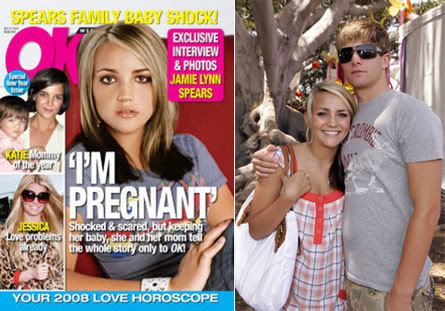 So I guess it's big news that Britney Spears' younger sister is pregnant. She has her own TV show and the Nickelodeon channel issued this
creepy
statement:
"We respect Jamie Lynn's decision to take responsibility in this sensitive and personal situation. We know this is a very difficult time for her and her family, and our primary concern right now is for Jamie Lynn's well being."
WTF??? "sensitive," "difficult time," "well being"?? The issued statement makes the pregnancy seem like a cancer and it's very wrong to treat somebody like this...don't they realize that this "difficult time" is a permanent decision and that it's shitty to say that about somebody's child?
She has enough money, she's well off, except for the fact that her family is insane I do not think that it is so horrible that she is having a child.